Mayank and Deepika are proud to become 'Kiwis'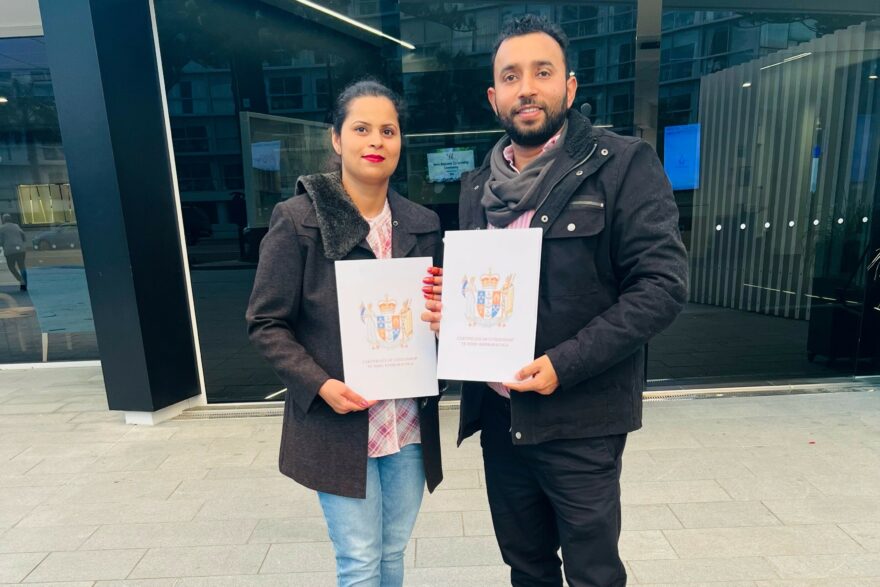 After nine years in New Zealand, CrestClean franchisees Mayank and Deepika Malik are proud to call themselves fully fledged Kiwis.
The Hawke's Bay couple recently became New Zealand Citizens, after attending an official ceremony where they were presented with certificates by the Mayor of Napier, Kirsten Wise.
"It was a proud moment for us, it was lovely," says Mayank.
"There were a lot of different nationalities, and we were all given a certificate and a native plant. It was really good."
Mayank and Deepika moved to New Zealand in 2014. They had both been working in the cruise ship industry and wanted to settle down and start a family.
In 2017 they gained residency, and the following year welcomed the arrival of their son, Eshaan. Four years ago, they joined CrestClean and they haven't looked back.
"Life is great. We don't work weekends, the business is going well, and we are achieving our goals," says Mayank.
"We applied for citizenship and within three months we got an email inviting us to the ceremony. Everything went smoothly and now we are proud to be citizens of this beautiful country. It feels great!"