Local MP says CrestClean are "legends"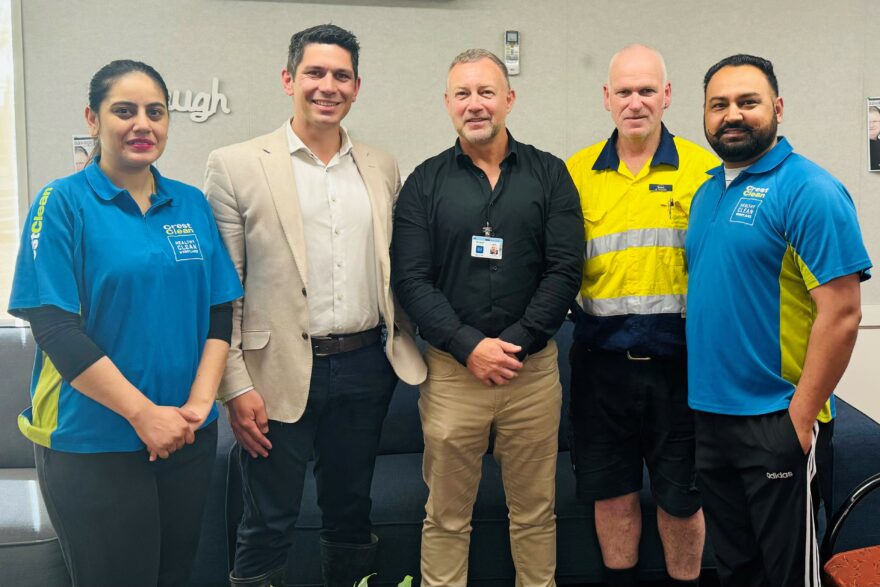 "What a bunch of legends!" That's how Rangitata MP James Meager described CrestClean, after meeting franchisees at Bluestone School in Timaru.
CrestClean's South Canterbury Regional Master Franchisee, Rob Glenie, and franchisees Kiran Kaur and Randeep Singh were at Bluestone to celebrate their seven-year relationship with the school, when the local politician made a guest appearance.
"Bluestone School has been a customer of CrestClean for seven years. Randeep and Kiran have been there for six years and have an amazing working relationship with the school. I put on a morning tea as a thank-you to the school, and we struck it lucky with the appearance of our new local MP," says Rob.
Rob also presented the school's property manager Al Walker with some RecycleKiwi resource packs, and CrestClean's 'Respect Your School' posters.
RecycleKiwi is a community initiative by CrestClean, to encourage schools, businesses and organisations improve their recycling efforts, by providing free stickers and posters to help streamline their waste systems.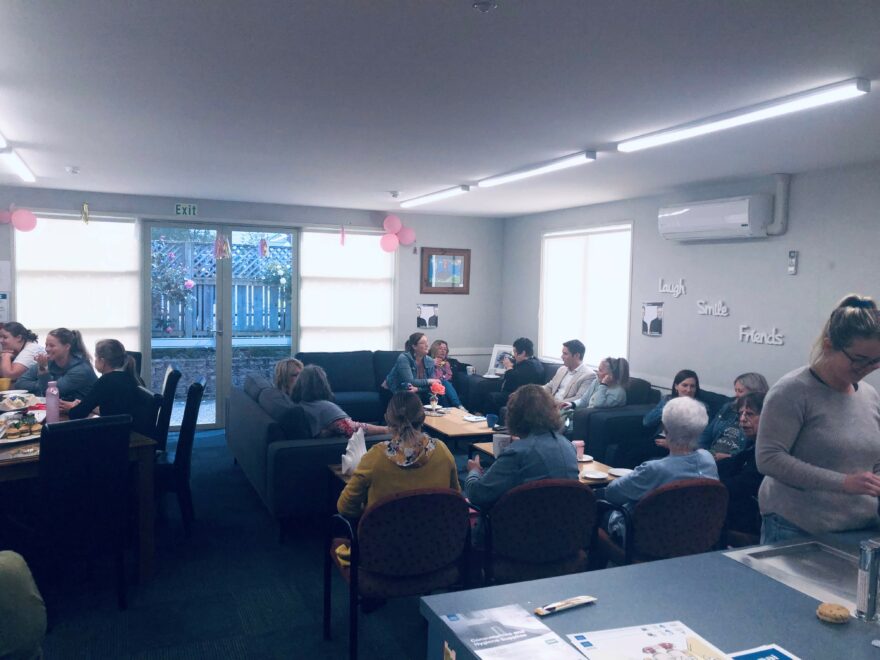 Each sticker set consists of bin stickers for glass, rubbish, paper, food scraps, soft plastics and e-waste — the aim being that by clearly labelling bins, more items are likely to be recycled correctly, resulting in less waste going to landfill.
"Al is currently educating classrooms on correct recycling and why it's important to keep their school tidy, so the RecycleKiwi packs were very warmly received," says Rob.
"It was an enjoyable morning and teachers were impressed with the beautiful food supplied by a local café."
Following the event, Meager commented on his social media: "Pleasure meeting with Randeep and Kiran last Friday morning at Bluestone School, they run a CrestClean Commercial Cleaning franchise in Timaru and take care of Bluestone. Along with Rob from Crest they put on a morning tea shout for the teachers to say thank you, what a bunch of legends!"