Meet Tony Hickling, our new Northland Regional Manager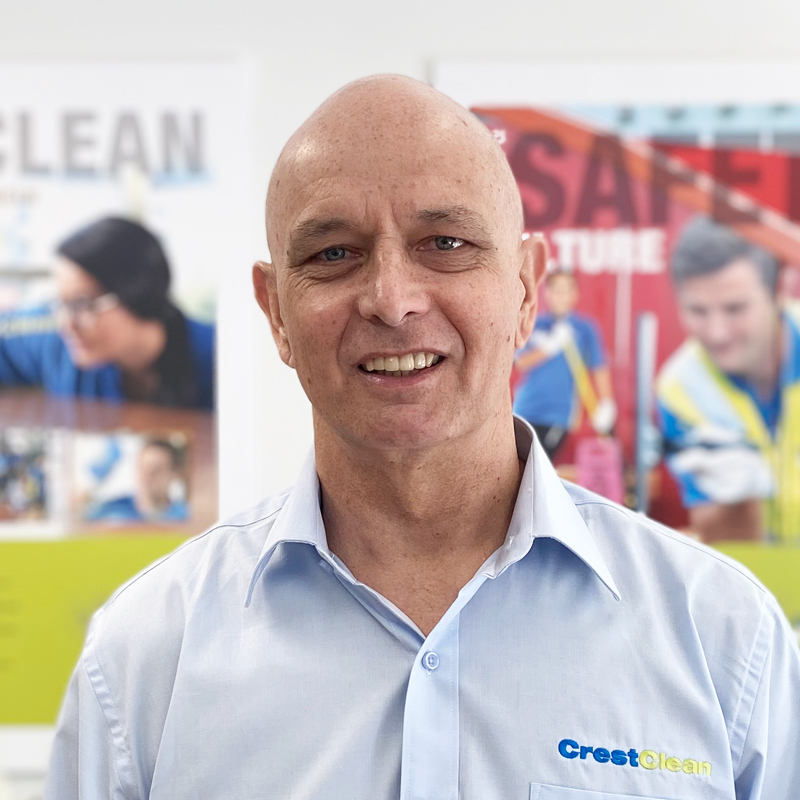 Please join us in welcoming Tony Hickling, our new Regional Manager for the Northland region.
Tony joins CrestClean with 16 years' experience in the cleaning industry, having previously worked in national sales roles for 3M and Kemsol, where he looked after large customers and distribution partners.
"So, I was well aware of CrestClean, what they do, and the long-standing relationship they have with Kemsol," says Tony.
Whangārei raised, Tony is returning to the region after 15 years in Auckland, to connect with family and enjoy a lifestyle change.
"I wanted to get out of Auckland. I'm originally from Whangārei, I grew up and went to school there, and my mum and sister still live there," says Tony.
"I had been thinking about it for a while and when the opportunity arose with CrestClean, I was able to make the move. Most of my spare time is spent fishing and diving so it's going to be great being back in Northland. And our family has a beach property in the Bay of Islands, which is only an hour away."
Tony has two children, Aleesha, 19, who is studying business at the University of Waikato and Quinn, 24, who is a sales rep for Sulco Tools in South Auckland.
A builder by trade, Tony worked in the construction industry for a decade before making the career switch to sales.
"Building tends to get a bit hard on the body after a while, as you get older. I had the opportunity to move into a sales role, and then I stayed within the cleaning industry. Cleaning is something that everybody needs to do, it's always going to be a service that's required and I find it really interesting too. There's a lot of hands-on type work, with machinery and new technology that's involved in the industry as a whole."
Over the past couple of weeks he has been busy meeting everyone and getting to know the ropes, spending time in Dunedin, Auckland and Tauranga.
"From what I've gathered so far, it feels like a great team. Everyone has been happy and willing to assist me and help me to be successful in this role.
"I like to take a solutions-focused approach, understanding customers' needs and coming up with strategies for them. I plan to grow the region and will be reinforcing CrestClean's core values of quality and consistency," he says.
"And I am looking forward to working with franchisees to help them be successful in business and life in general."
As we welcome Tony, we would like to thank the outgoing Regional Manager Kent Wilkinson, who is leaving the role after three years. However, he's not going far, as he and his partner Nancy Nandan will continue with their CrestClean franchise in Whangārei.