Viky and Nileshna score a hat-trick with third win at Franchise Awards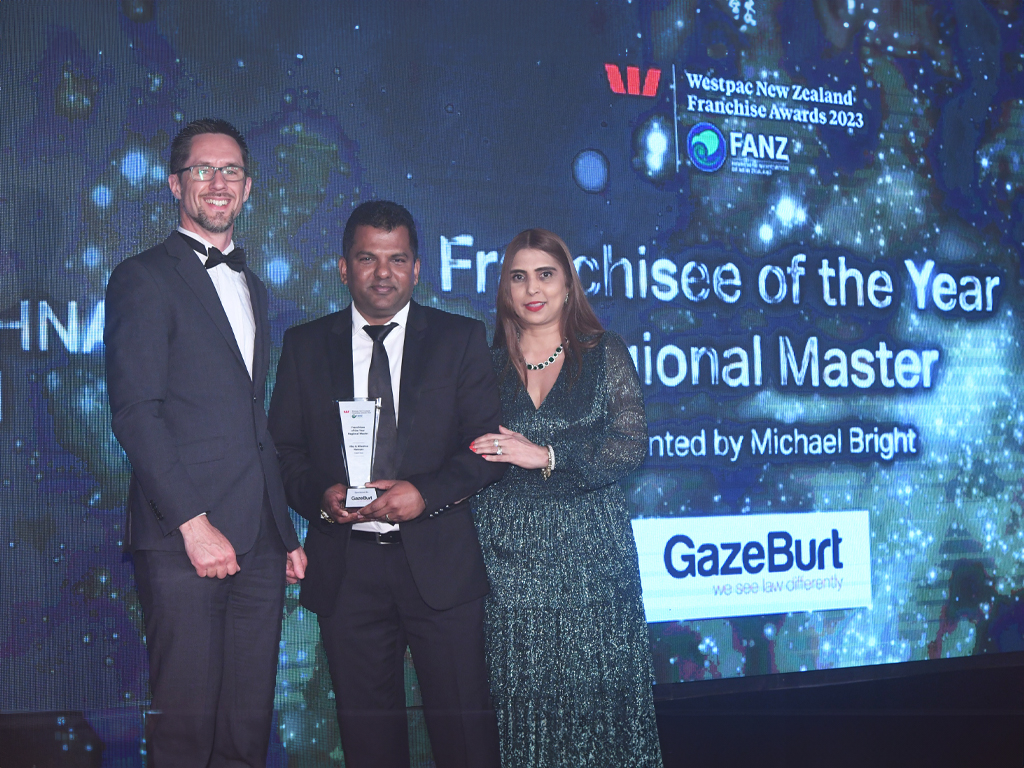 CrestClean's Viky and Nileshna Narayan are back in the spotlight, having won 'Regional Master Franchisee of the Year' at the Westpac New Zealand Franchise Awards for the third time.
The prestigious award was presented at a gala dinner in Auckland on Saturday 11th November and recognises excellence in growing and running a franchise business.
Regional Master Franchisees for CrestClean's Auckland South region, Viky and Nileshna received the same award in 2019 and 2015.
JUDGES COMMENTS
"This Regional Master Franchisee demonstrates impressive performance, clear use of the franchise system and tools, and a strong commitment to exceeding customer expectations."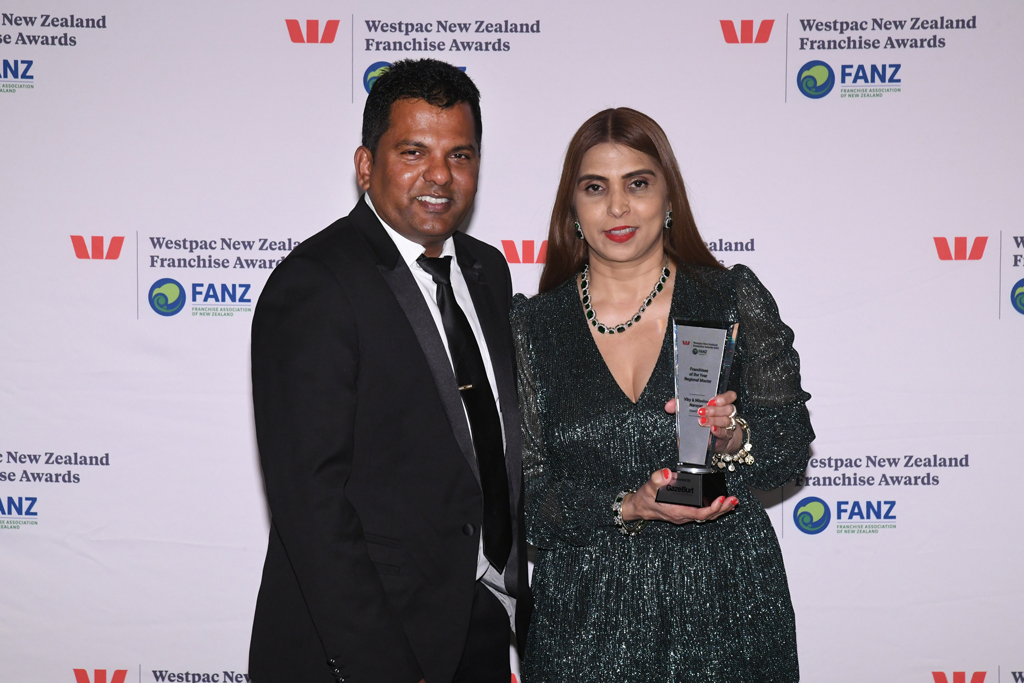 Originally from Fiji, they purchased a CrestClean franchise in 2005 and quickly moved up to the role of Regional Master Franchisees.
They currently oversee operations for 62 franchise teams, comprised of 175 personnel who provide cleaning services to 360 customers.
No strangers to franchise success, they have also been multiple award winners at the Annual Indian Newslink – Indian Business Awards, having won five awards over the past nine years.
"Many stakeholders are involved in the success of our business," says Viky.
"Our franchisees and their employees who do the front line work and maintain our excellence in the field, our office staff who respond to issues at all hours of the day, CrestClean's administrative staff who ensure our operations are supported on a daily basis, senior management who provide valuable mentoring and business expertise, our customers, and the business leaders in our community who appreciate our services and recommend us to their peers."
The achievements and growth of their franchise over the past 12-18 months had "surpassed expectations", he adds.
"These accomplishments can be attributed to several key factors that have played a vital role in our success — a commitment to quality customer service, continuous improvement and innovation, training, and development, and setting strategic business goals for ourselves and inspiring our franchisees to do the same.
"We consistently go above and beyond to exceed customer expectations, resulting in a growing base of loyal clients who are motivated to make positive, powerful word-of-mouth referrals. In the past year, our customer contract terminations have been halved and our contract values have increased by 13 per cent."
As well as running a successful business, Viky and Nileshna also actively participate in community outreach programmes and environmental initiatives, which have created a positive impact on their community.
"We enjoy having a positive impact on the community where we work and live," says Viky.
CrestClean Managing Director Grant McLauchlan says winning the 'Regional Master Franchisee of the Year' award for the third time is an outstanding accomplishment, which showcases Viky and Nileshna's consistent growth and commitment to excellence.
"This achievement speaks volumes about the ongoing success of their business, and the standard they set for other franchisees," says Grant.
"We look forward to their continued success within CrestClean, and the success of the franchisees in their region who they support."
---
Check out the latest press gallery images!