Welcome to our new franchisees in the south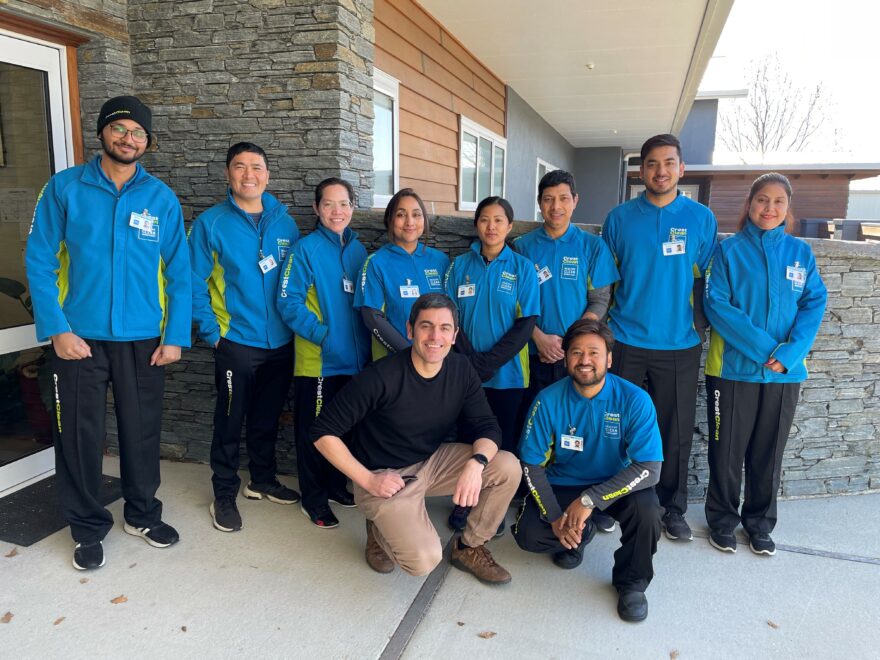 Congratulations to our new franchisees and their employees in Queenstown Lakes and Central Otago, who have completed their Module 1 training.
Pictured with Regional Master Franchisee Danny Mastroianni are, back, from left, Krunal Gandhi, Raymond Calimlim, Leilanie Calimlim, Neeti Thapa, Manju Tamang, Sanjeev Bohara, Roshan Thapa and Ranju Karki, and front, Nishant Pradhan.
Before stepping onto a customer site, all new franchisees must first complete three weeks' Induction Training with a registered trainer.
Then, within their first three months they hone their skills with Module 1 Training, followed by Module 2 Training after 4-6 months, including a practical one-on-one assessment.
Congratulations and welcome to CrestClean! We look forward to continuing to support you in your success as CrestClean business owners.