NEW Pure Water Window Cleaning Franchises
Pure Water Window Cleaning is an exciting new 'specialist' service offered by CrestClean and is growing fast nationwide.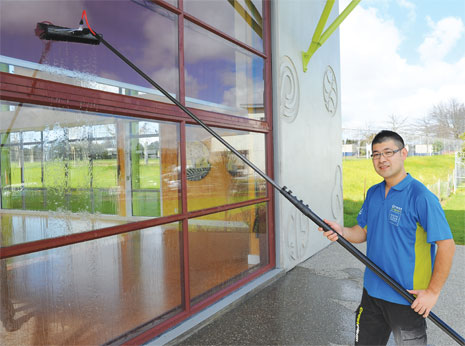 With extendable carbon fibre poles we are able to offer cost effective window cleaning solutions for buildings up to four stories high.
No chemicals are used with Pure Water Window Cleaning, which makes it both economical and environmentally responsible.
See more information about the Pure Water Window Cleaning service here on our Customer Information website
This exciting new service requires 'specialist' equipment and additional training, but will enable you to have a mix of general Commercial Cleaning and Window Cleaning customers; which are usually day cleaning contracts.
Talk to us today about adding Pure Water Window Cleaning equipment to your franchise purchase, and benefit by being one of the first to fill the growing demand for this new service.