Taranaki franchisees grow their business and their family!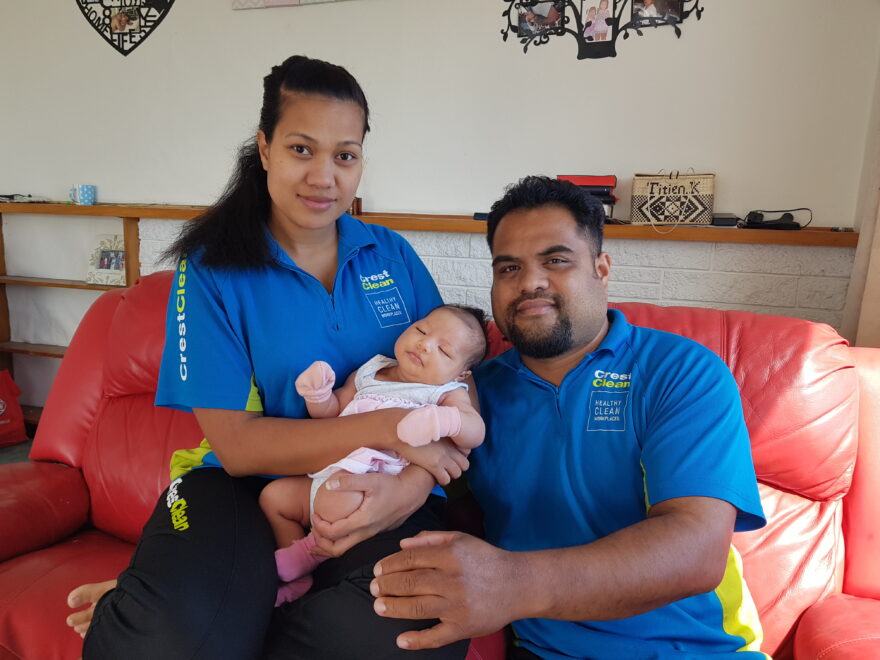 Taranaki franchisees Taraneti and Uetire Boueka are excited to welcome a new baby girl to their family.
Miikara, who was born on January 7, is the couple's fourth child — they have three other daughters, Kainana, 14, Tanana, 13 and Kiakia, 4.
"No boys!" laughs Taraneti.
Miikara's arrival comes almost a year after Taraneti and Uetire started their CrestClean business.
Alongside their expanding family, the couple have also grown their business, with plans to grow it further.
"We have an employee now, so I can stay home with Miikara," says Taraneti.
Owning their own business, with flexible hours, means they are able to enjoy plenty of time together with Miikara.
Uetire, who previously worked on a capsicum farm during the day while cleaning at night, made the decision to concentrate on his CrestClean business fulltime after she was born.
"He's not doing his morning work anymore, he's fulltime cleaning now. He was working long hours before, leaving at 7am, coming home after 4pm, and going back out in the evening to clean. Now he just goes out cleaning for four hours. He's home all day, which is very handy," says Taraneti.
"He was working all the time when our other daughters were babies. He's really happy to be at home during the day, helping the family, then going off to work when almost everyone has gone to bed."
Taraneti says she is also getting lots of help from her other daughters, who are "very excited" to have a new baby sister.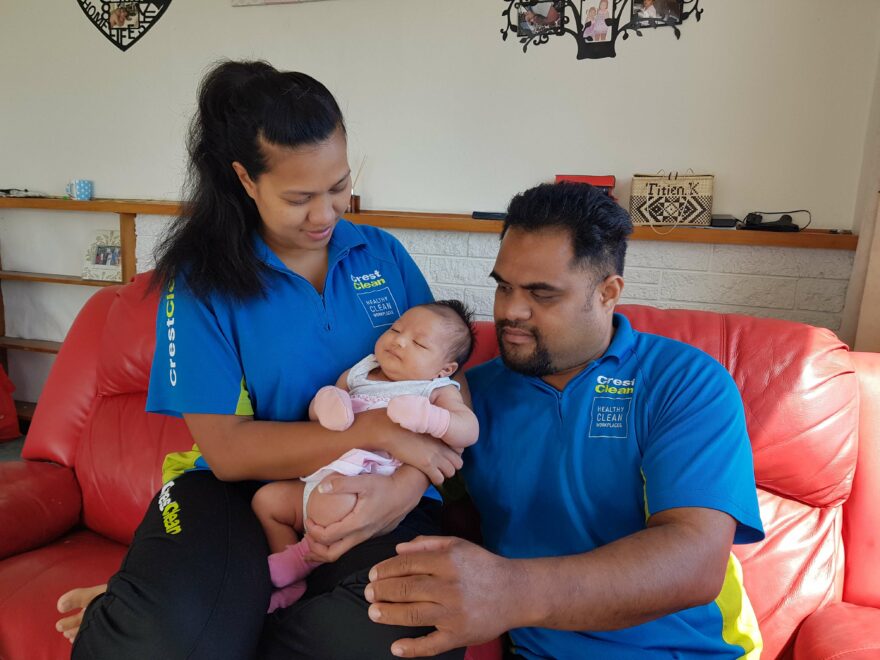 They even got a special visit from CrestClean's Taranaki Regional Manager Naresh Mani and his wife Radhna, who couldn't resist popping in with a bundle of gifts.
"We are so happy that they could come and have a visit. It was really nice of them," says Taraneti.
Naresh says it was a delight to meet Miikara and wished the family well.
"A huge congratulations to our wonderful franchisees Taraneti and Uetire for welcoming a new little addition to their family. From everyone in the CrestClean Taranaki family we wish them all health and happiness."