CrestClean achieves 27% growth in Taranaki region
CrestClean's Taranaki franchisees celebrated another successful year at their annual team meeting, with news that the region has grown by more than a quarter over the past year.
"The meeting went really well, with lots of positivity from the franchise teams," says Taranaki Regional Manager Naresh Mani.
"We had another successful year with 27% growth, which shows how well we are doing as a small region."
CrestClean Managing Director Grant McLauchlan and General Manager of Franchise Services Sam Lewis spoke at the meeting, sharing important updates and celebrating successes.
One of those successes was Vrinda Nautiyal and Sandeep Sharma achieving five years long service — the couple were acknowledged with the presentation of a framed certificate.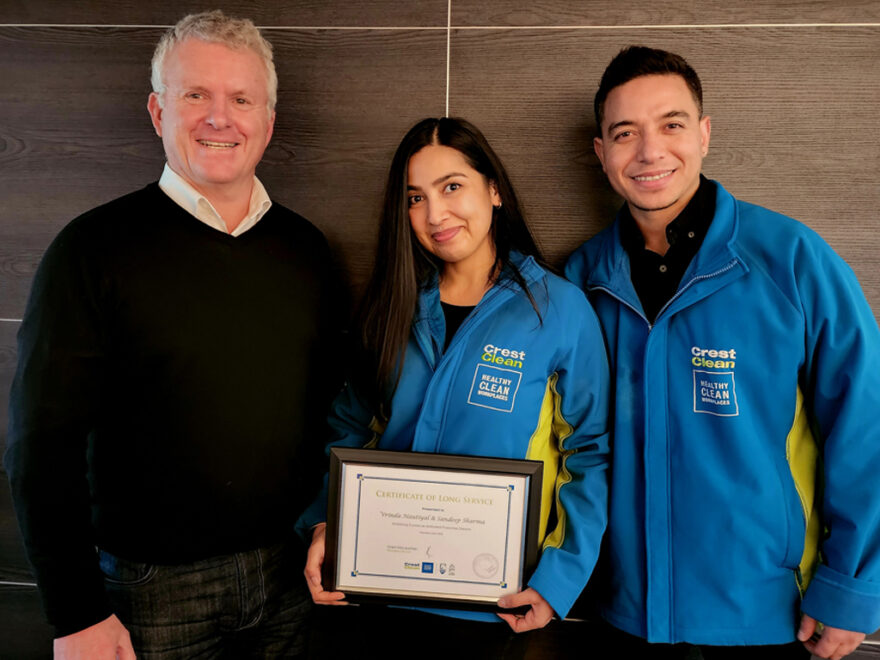 "We had 100% of franchisees attend the meeting and they all turned up in their CrestClean vehicles, wearing the full uniform, which shows their professionalism and commitment towards their businesses," says Naresh.
"It was nice to see all the teams participating. After the meeting everyone enjoyed a lovely lunch, mixing and mingling with other teams and sharing their thoughts and experiences. It was great to see everyone enjoying themselves."