Success celebrated at Palmerston North & Kāpiti Coast Regional Team Meeting
CrestClean's Palmerston North and Kāpiti Coast franchisees recently gathered for their annual meeting, celebrating their achievements and hard work.
The event was held at the Palmerston North Conference and Function Centre, and provided an opportunity for franchisees to learn more about their businesses and how CrestClean supports them in their growth.
Managing Director Grant McLauchlan and General Manager of Franchise Services Sam Lewis gave informative presentations and those who attended appreciated the chance to engage in conversations regarding their businesses, says Regional Master Franchisee Shareen Raj.
"Everyone enjoyed the team meeting and catching up with Grant and Sam. It was a great opportunity for our franchisees to gain valuable insights."
Franchisee achievements were recognised and celebrated, with the presentation of several awards and certificates.
Franchise of the Year 2023 was awarded to Titus Mathew and Santha Maithai for Palmerston North, and Marvin and Rachelle Daquis for Kāpiti Coast, who were acknowledged for their outstanding performance and dedication to their work.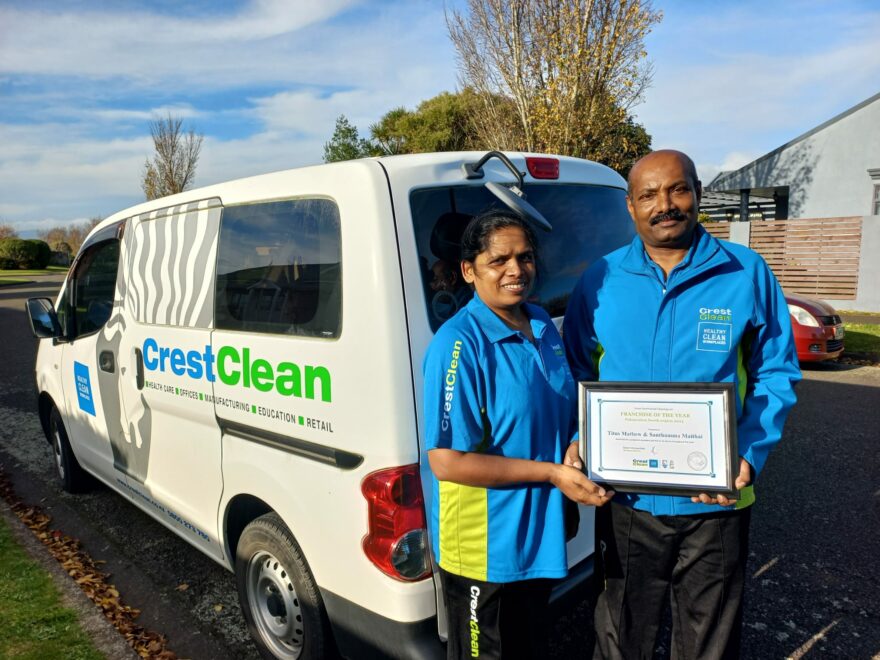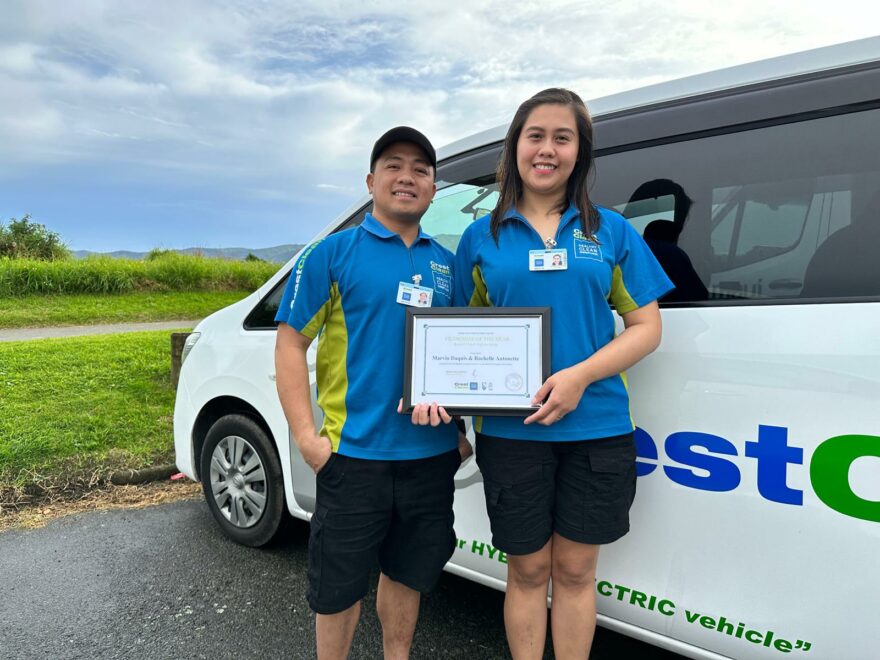 "These teams exhibited remarkable teamwork, ownership, and commitment to excellence throughout the year, setting themselves apart from their peers," says Shareen.
"Their hard work and perseverance have paid off, and they truly deserve this recognition and honour."
Smithesh Thomas was presented with a 7-Year Long Service Award, while Richard Leathers Jospeh Kalathil, and Bhim Chhetri and Kumari Poudel, received certificates for completing their Module 2 Training. Tekindra Limbu and Laxmi Rai also recently completed their Module 2 Training, but were unable to attend the meeting.
Following the meeting, franchisees gathered for a shared lunch, providing a chance for everyone to unwind and socialise.
"It was a great atmosphere and franchisees enjoyed the opportunity to connect with one another. Many of the discussions revolved around business strategies and how they could further grow their respective businesses," says Shareen.
"We had a great turnout this year, and it was an amazing team meeting. It's good to see that franchisees feel confident in running their CrestClean businesses even during these times of inflation."