After 15 years of franchise ownership, they're off to France for the Rugby World Cup!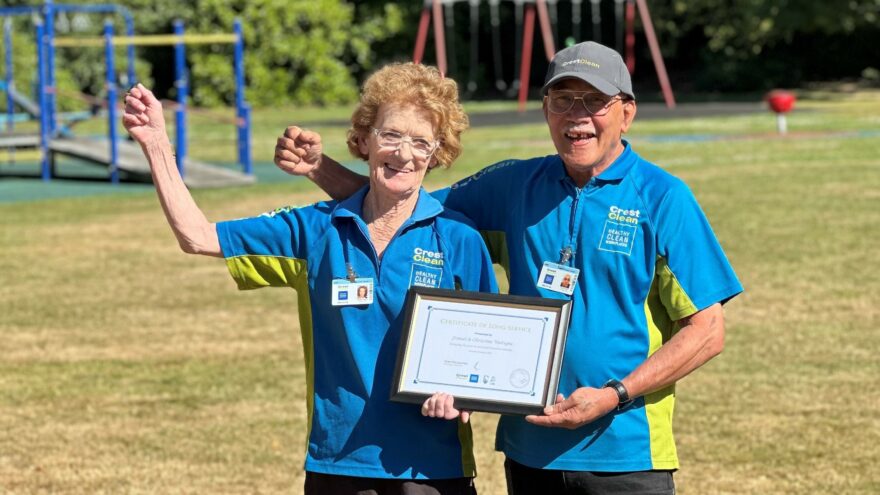 Fifteen minutes of fame might not get you far… but 15 years of successful business ownership will!
Congratulations to CrestClean franchisees Fomai and Christine Vaitupu, who are celebrating the impressive milestone.
"What a wonderful journey it's been! They have seen the company evolve and flourish over their 15 years, just as their own business has grown and flourished," says Dunedin Regional Master Franchisee Nicky Kramers.
One of Fomai and Christine's 'claims to fame' is having retained a customer for the entire 15 years — what was then R & R Sport, and is now Torpedo 7.
"This is testament to their exceptional customer service. Fomai and Christine are loved by all. We enjoy seeing their smiles and how they have made the most of their time with CrestClean," says Nicky.
"This year they will take a well-deserved break, with a trip to the Rugby World Cup in France, and we look forward to hearing all about it when they return!"